Pregnancy & Birth Support – Welcome Dawn
Beaufort gets a new Doula & Birth Educator
We are SUPER excited to share with you that a long term project of ours is finally coming to light. Working closely with expecting momma's and birth around here, I get asked a lot of questions about what services are available in the area – what hospital is the best, which doula do you recommend, where can I take classes or join a support group?
I quickly came to realize that there are not that many which made me start thinking – What if we brought on board someone who could fill that gap in our community? I searched and talked to several people until I found the right fit for our little space. I wanted someone who was as passionate about empowering women through the birth process as I am.
And here we are and it is my pleasure to announce that we will be partnering with Dawn Oliver of Compassionate Care Doula.
She recently has relocated to the LowCountry from New York and I am so happy to bring her on board here in the NHP Family!
Dawn isn't just an amazing Birth Doula, but also a Child Birth Educator who will be providing a range of services here at the studio for all our expectant families in the area like prenatal classes.
One thing I am particularly excited for is a support group called Birth Talk where moms can meet monthly to discuss their own birth experience with others in a very laid back environment. Often, moms feel isolated in their emotions and thoughts about how their birth happened and I think this is a great safe space to talk through those feelings!
Being a big advocate of all things natural,  she offers home birth pool rentals, placenta encapsulation as well as her experience in essential oil therapy. And OF COURSE, Dawn and I are working on packages that will be combining both our services to make your birth a well rounded, once in a lifetime experience!
Dawn extends several great discounts on her services: she offers 10% off to all military and law enforcement as well as a 10% discount to all NHP birth Clients.
And to celebrate her arrival to the LowCountry, she is offering a limited time offer of 10% off her services to anyone who books her before October 31st, 2017 – best part, if you are military, police or an NHP birth client, she will stack the discounts so you get 20% off in total! How AMAZING is that!?!
And just wait, Dawn isn't the only person we are bringing on board to serve the Beaufort area! Stay tuned for more!
Find out more about Dawn and her services by clicking on the image below!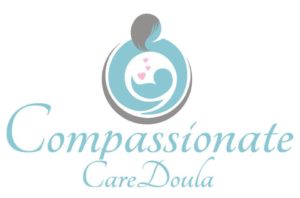 SaveSave
SaveSave
SaveSave
SaveSave
SaveSave
SaveSave
SaveSave
SaveSave
SaveSaveSaveSave
SaveSaveSaveSave
SaveSave
SaveSave
SaveSaveSaveSave