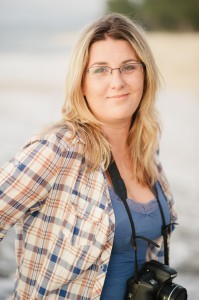 There is nothing ordinary about my journey to become a photographer. I spent my life living around the world: from Canada to Hawaii by way of Belgium, I have been on the go my whole life.
I spent most of my life living in and around the military – from being a military brat, to working for the DOD overseas to finally marrying my husband who was in the US Army. This allowed me to travel the world, see beautiful and amazing things but also see first hand the need to have special moments frozen in time.
My work as the Army Coordinator for the American Red Cross while living on Oahu brought home just how quickly lives change. My husbands final deployment to Afghanistan did nothing more than cement the fact that you never know what tomorrow may bring and you need those images of yourself, of your children, of your family.
And that is how Nadia Hurtt Photography was born in 2011
I not only want to capture your littlest loved ones – I want to help you create heirloom items that they will one day show their own children
I believe in my heart and my core that portraits are meant to be displayed and shared beyond the realm of just our social media and electrical devices
I want your children to grow up to know what their mother looked like as you carried them in your womb for 9 months
To know exactly what it looked like the moment they took their first breath
Tell stories about the times you sat around their baby album showing them how their tiny bodies fit so perfectly in your arms
Remembering the portraits that hung in your home as they grew older
I want to create a legacy for your children